A Recap – Hometown Talks: Planned Giving Amidst A Pandemic
Thank you for tuning into our latest COVID-19 related webinar offered in partnership with Charitable Gift Planners of Houston, "Planned Giving Amidst A Pandemic." Special thanks to our wonderful panelists:
Cindy Atmar, CFRE
Senior Director of Trusts, Estates and Gift Planning
The University of Texas MD Anderson Cancer Center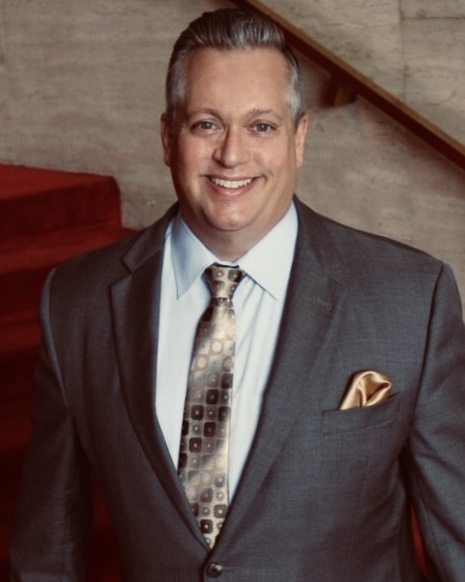 Steven Covington, CFRE, CAP
Director of Endowment and Planned Giving
The Houston Symphony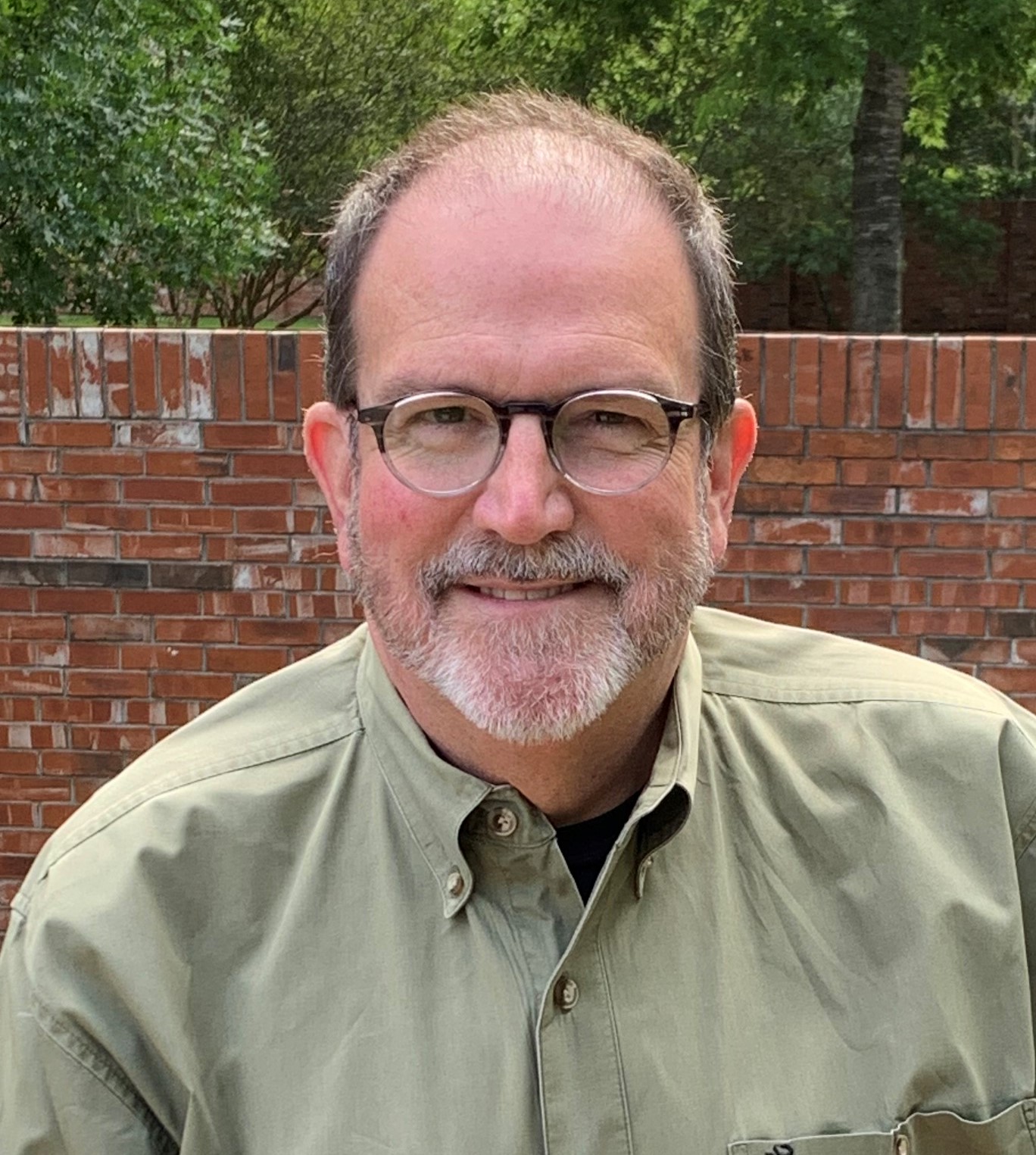 Jeffery L. McLain. MMC, CFRE
Senior Director for Gift Planning
Texas A&M University-Kingsville
---
As promised, we put together a blog recapping the webinar. Here are some of the key notes from the session:
Takeaways
Pickup the phone and make sure your donors are safe, healthy, and able to get in touch with their loved ones.



In checking in with donors, it opens the door for them to ask how your organization is doing.



Send handwritten notes and a teabag (two teabags for couples) to all Legacy Society Donors:
Dear XXXXX,
I know these days are not easy ones spending time away from family and friends.  Time away from precious grandchildren can be especially challenging. This is definitely not what we expected as we reflect on spring and look toward the summer months.  We appreciate your struggles and, most of all, we are grateful for your continued partnership in Making Cancer History.
My grandmother (or you could use the British) always said everything is better with a cup of tea. Although I wish I was there to share this in person with you, know that I am thinking of you and here should you need any help. I look forward to visiting you in XXXXX once it is safe to do so. Meanwhile, enjoy your tea and do not hesitate to reach out if I can be of any assistance.
Warmest regards,


Follow this note with phone calls and other relevant touchpoints.


Have your President send out hand signed letters to show how your leadership cares about keeping stakeholders informed.

Offer something to donors to keep them engaged even while they are staying at home - like a book (i.e. History of Texas A&M).

---

Q&A Overview During Session
Do you have any recommendations for making the case to leadership about the importance of planned giving in this moment when unrestricted, outright cash gifts are also so critical?


Planned Giving and Endowments create constant revenue streams that get you through times like this, even though it may take a few years. For example, the Houston Symphony has over seven figures in estates that were settled last fiscal year.
Have either of the panelists considered campaigns to generate interest or a dialogue with donors in securing gifts of tangible personal property, such as art collections, fine jewelry, collectibles like sports memorabilia, rare book libraries, etc.
---
Additional Q&A Missed During Session
Marketing bequests at this time could come across as a bit morbid. What are some ways to discuss bequests now in the midst of a pandemic?
Atmar: Talk about your Legacy Society and the benefits of joining. This would be a soft way to promote bequests. You could also explain how a gift through your will is simple to do and add a short donor story of someone who has done that. I don't think either approach would appear morbid or insensitive.



Covington: You should probably continue marketing planned gifts, but take care of the language you're using. See my response to question #2 on a related topic. If donors have previously expressed an interest in an estate gift for your organization, you definitely should follow up with them and offer to provide information that could be helpful to them. When it comes to conversations with your donors, they likely are quite comfortable speaking with you about their intentions, especially if you've already been in communication with them about it. Your donors don't find this topic morbid. Once they have come to terms with what they want to do, having their plans set can be liberating and joyful for them. An academic named Russell James has been active in putting out information on how to engage in marketing and conversations during the epidemic, you might try looking up some of his recent presentations.



McLain: Words have power. If your approach is "has this pandemic got you thinking about death, then let's talk…." That's not a good approach. In some ways, stay on point using words like: What is the legacy you wish to leave? Did you know you could maximize your charitable giving through a strategic estate plan? 
What advice do you have for communicating to new prospects? We're starting a Planned Giving program. I had been planning to do a legacy interest survey in March but put it on hold. Given the current interest in estate planning, I think a direct mail and email over the summer would be well-timed. This would be a low-key permissive marketing piece and not a solicitation. Thoughts?
Atmar: I think this is a great idea. You could also promote your legacy society. I would focus on the donors who are loyal to your organization and would likely be interested in leaving a gift to continue your good work far into the future.



 Covington: I think your instincts are correct. After a brief hiatus, most organizations have continued their marketing. Their language (including ours) has been nuanced to focus more on the donors' needs, i.e., making informed decisions, making sure your family is provided for, etc. I know of at least one organization that went ahead with its survey in May. If you're using a firm with experience in pg surveys, you probably will be getting good advice from them on language, timing, and audience.



McLain: You're on target. Surveys can yield interesting results. Direct mail is, in my opinion, a good prospecting tool. Like many things – out of sight, out of mind – keep the Planned Giving opportunity in front of your potential clients.  A direct mail piece to a prospect may not have any interest in one month, but two months later the prospect thinks "… where did I place that Planned Giving piece from Friends of the Kitty Cats…"
Do any of you have a professional advisory groups? And have you had any conversations with your advisory groups on your program activities and/or their clients?  
Atmar: MD Anderson does not have a formal professional advisory group but we do have relationships with many advisors across the city, state and country who we refer donors to (we always send at least three names so as not to appear that we're promoting one advisor over another).



Covington: The Symphony has a volunteer group responsible for identifying potential members of our Legacy Society and then finding ways to engage these potential donors, either through events or personal meetings with staff. The committee does include a couple attorneys and at least one CPA. But I think this likely is as much coincidence as anything, as we don't really rely on those individuals to provide pro-bono assistance when it comes to thinking-through gift plans. For the Symphony, the highly personal, invitational approach by the volunteers really has been the key to the success of our planned giving program.

If you're looking to assemble a professional advisory group that fits the more traditional model, I suggest you consider exactly what you need from them, and might it be accomplished by some other means. Do you have in-house counsel that can give you good advice relevant to gift planning? Or, do you need pro-bono assistance once in a while to help you think through an issue? I have had experiences where members of a professional advisory group were extremely helpful to me as I prepared proposals for donors. So, if you need a small think tank, and you're willing to host a couple of lunch meetings a year for these professionals, a professional advisory group could prove helpful to you. However, you may have a board member or other volunteer who could provide some pro-bono assistance to you without forming a standing committee. Also, keep in mind, you should always be directing the donors to their own lawyers, CPAs, and other professional advisors.

If you're hoping that the professional advisors are going to lead you to their clients, I think you'll be disappointed. They're not in a position to advocate for your organization. Their job is to help the client achieve a goal through legal and financial means. I think you'll always be better off investing your time in ways that get you and your message in front of your donors, rather than managing committees.



McLain: I have worked with Professional Advisory Councils and Professional Advisory Groups in the past. The question is always: What is their role and purpose. A venue for referring clients? A source for free advice? If you have a PAG, it needs to be a working group with jobs. I defer to someone else who has an active, working group. 
 Curious on your thoughts for when face to face meetings resume while also practicing social distancing. I have a couple donors who have asked to meet in the near-term, but I know from conversations with them that they have been taking very little precautions. While concerned about protecting myself and my family, I also don't want to unknowingly pass it on to others-- especially if they are in the vulnerable population. Is anyone's organization setting guidelines for them on how to conduct meetings safely or whether or not they are allowed to take place at all?
Atmar: Being in healthcare, I'm at MD Anderson, this is a non-issue as we are not going to be allowed to have face-to-face visits with donors for a while. I would suggest asking your leadership to establish a policy so that you don't have to tell a donor that it's your choice to not meet with them. You can simply say that you're following policy.



Covington: We don't have guidelines established for face-to-face meetings with donors, although a member of our development team has met with at least one donor. I have a couple of planned giving donors who are in the process of making their estate commitments. I would prefer to see them personally to discuss our documentation process, and am attempting to reach them now. I'll offer to see them when they're ready. If they prefer, I will send information to them in the mail or via email. When it comes to attempting appointments with prospects who are still in the "qualification" stage, so to speak, I think that will be several months coming.



McLain: Common sense is the plan. Our offices are returning to 50% capacity, and people are coming to our office. When I start making calls for in-person meetings, that is my lead question: "Are you comfortable with a face-to-face meeting?" If they say Yes, then we hammer out details… I have two lawn chairs I can throw in my car, pick up two brown bag specials from Sonic and eat outside under a tree. I will let the donor drive the comfort level with any meeting. 
---
Other Attendee Ideas


---
Once again, thank you to our presenters - and for all those who tuned in. If you have feedback on this session or ideas for future COVID-19 related content, please do not hesitate to reach out to Melissa Neeley at [email protected].
Members Only
Members can access the recording here. You must be logged into the site to view this page and the recording.
CGPH Members
An link will be sent to members to access the recording through an internal CGPH email.
Non-Members
For nonmembers who paid to attend the webinar, you will be sent a wrap-up email with access to all of May's recorded webinars. Through your $10 webinar purchase, you gain access to the others for this month (live or recorded) free of charge. You can view our upcoming webinar events here.