Ask the Experts
March 24, 2020
Dear AFP Greater Houston Chapter members, colleagues, and friends: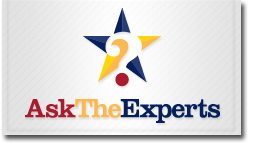 It is with a heavy heart to let you know we have decided to cancel Ask The Experts for 2020. Unfortunately, too many of us will be in crisis/recovery mode come June 5th. Our friends in the arts industry have had to stop their productions, our museum and zoo colleagues have had to close their doors to the public, and all of us are reimagining the way we work day-to-day. We have had to cancel our galas and luncheons, postpone donor meetings indefinitely, and navigate working remotely, all while our families are also home.
This was not an easy decision, but with the guidance of the Ask The Experts committee and AFP Houston's Board of Directors, we know it is the right decision.
I want to extend a special thank you to the entire Ask The Experts committee for their hard work and leadership to date. AFP Houston cannot do the work we do for our friends in fundraising without dedicated volunteers who make strengthening our profession a priority. They have all spent months planning the logistics, potential education topics, communications for this event, and more. I know it would have been a huge success because of them if we were experiencing different circumstances.
I want to also thank Loubel Galik, this year's Co-Chair and Education Subcommittee Chair. It has been a true honor and treat getting to know her! I applaud her for answering my 100+ Type A emails, and talking through every step of the conference with me. I am excited to see her take over the reins for 2021 and make it an amazing conference year! (This plug is for her: If you're interested in serving on the 2021 committee, please do not hesitate to email me, and I will get you on the roster.)
My final thank you goes to you – our wonderful membership – for the grace you have extended to our chapter while we navigate these unprecedented times. I wanted to let you know I will be re-directing all of my Ask The Experts volunteer time in putting together resources for our membership addressing COVID-19 and the economic uncertainty our community is facing. If there's anything you would like to see from us on that front, please do not hesitate to email me.
I hope you and your loved ones continue to stay safe, healthy, and sane during these challenging times.
In service,

Melissa Neeley
2020 Ask The Experts Chair
2020 AFP Houston Board Member
[email protected]