Inclusion, Diversity, Equity, and Access

 (IDEA)
We envision a community where every member, volunteer, and leader can realize their potential and have their contributions valued and heard. Inclusion, Diversity, Equity, and Access (IDEA) are central to our mission to elevate the fundraising profession. In 2018, our board of directors adopted a statement of principles reflecting our efforts to embrace diversity. We are committed to looking inward at our organizational shortfalls to develop strategic ways to support, empower, and uplift our members.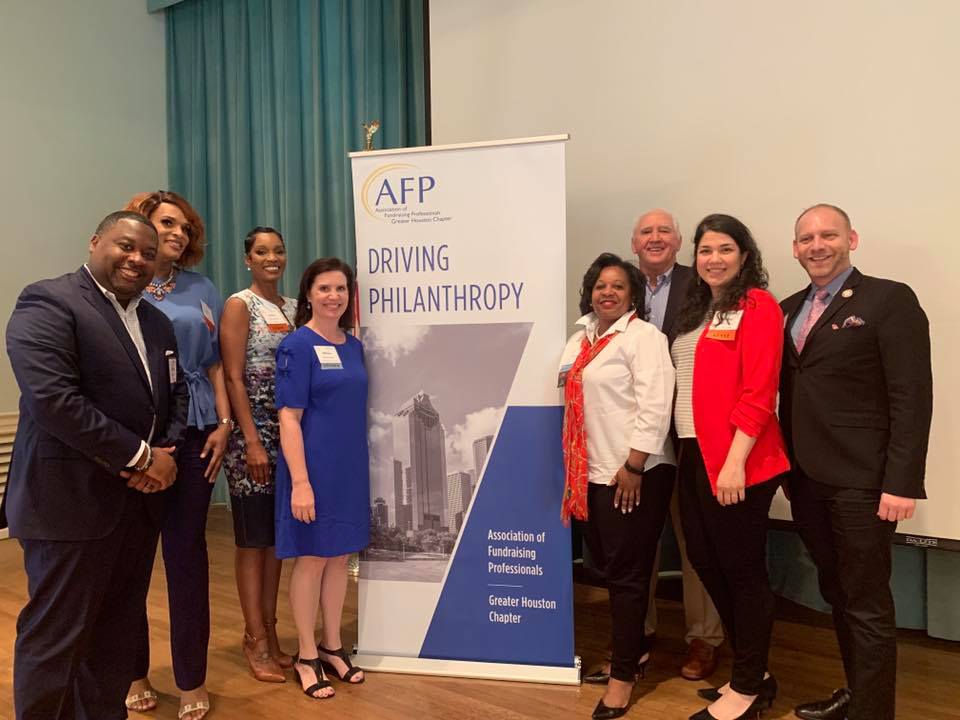 Call for Proposals Now Open!
We are seeking an experienced DEI consultant that will help guide our local efforts to build an inclusive culture that fosters the cultural advancement opportunities and creates paths of inclusion, diversity, equity (IDEA) and access for local fundraising professionals.   The consultant assess our current landscape, identify needed training and professional development, lead training and/or partner with other experts to facilitate meaningful conversations and recommend strategies designed to shift our culture as needed.  The consultant will work with the IDEA co-chairs and AFP Houston Board, leveraging the national AFP organization's global resources to help guide the process, evaluate and track outcomes.
For questions, reach out to Lereca Monik & Eldon Lewis at [email protected].
---
 Objectives
To develop and maintain a diverse organization that reflects, is responsive to, and embraces the diversity of the communities we serve throughout the world, respecting and valuing all people.
To promote an inclusive, equitable, and accessible organization where every member, volunteer and board member can realize their potential and have their contributions valued.
 Goals
To look inward (as a board) and learn how to position ourselves as stronger IDEA ambassadors by scheduling two trainings on racial equity this calendar year.

To listen to the needs of fundraising professionals in Houston through a series of listening tours to better serve the profession locally.

To offer scholarships specific to individuals and/or organizations with the intent of obliterating potential racial inequities within our current membership base. 

To increase the number of diverse members of the Association of Fundraising Professionals - Greater Houston Chapter (AFP-GHC).
Scholarships
In support of AFP-GHC's 2020 Racial Equity Initiative, we would like to offer eight scholarships to fundraising professionals who identify as people of color to join our chapter. Visit our scholarship page to learn about the requirements and apply today!
We look forward to learning together. We value your input and encourage you to reach out to us with your thoughts and ideas. If you would like to join the committee or have ideas to share, please email [email protected]. 
Statement from Mike Geiger, AFP Global President & CEO
IDEA Plan
IDEA Resolution
Our Right to Heal (AFP Global)