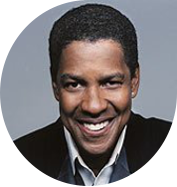 "At the end of the day, it's not about what you have or even what you've accomplished. It's about who you've lifted up, who you've made better. It's about what you've given back."
― Denzel Washington
To commemorate Black History Month, the Association of Fundraising Professionals - Greater Houston Chapter offers this list of local, national, and international sources to promote awareness of philanthropy in African-American communities and in Africa.

The New Giving Collective is a Houston-based, African-American giving circle on a mission to establish and model transformative philanthropy as a vehicle to support and respond to the needs of the Black community. Founded by Cassye Cook Provost, the organization aims to:
• Transform outdated assumptions about philanthropy and build synergy around giving by increasing the power of giving with a collective.
• Use philanthropy to educate and foster legacy building for financial resources by creating opportunities to     give, be involved, and create a greater impact in the black community.
• Strategically direct charitable dollars for change in the Houston community.
For more information about the New Giving Collective, visit https://www.ngchouston.org/.

Although February is Black History Month, August is Black Philanthropy Month (BPM). It is a global celebration and concerted campaign to elevate charitable contributions by people of African descent. Created by Dr. Jackie Bouvier Copeland and the Pan-African Women's Philanthropy Network (PAWPNet), BPM launched in 2011 to commemorate the United Nations Year and Decade of People of African Descent.
Here in Houston, CauseAdvance promotes local Black philanthropy. It is an advisory practice that partners with clients to advance social change. Founder LaTanya Flix organized Black Philanthropy Houston, which targets African-American executives, entrepreneurs, senior-level professionals, and influencers who want to create social change and address challenges affecting Houston's Black communities. The group is interested in collective giving and connecting with like-minded peers. For more information about Black Philanthropy Houston, visit www.Blackphilanthropyhouston.org.

 Houstonians Promoting African-American Philanthropy
➢    Erin McClarty, social impact architect, http://www.emcclartypllc.com/
➢    Necole S. Irvin and Kelli King-Jackson, founders of Blackwood Advisors, http://blackwoodadvisors.co
Houston African-American Leaders in the Charitable Sector
➢    Tony Edwards, senior program officer at Houston Endowment
➢    Angel Harris vice president and chief advancement officer at United Way of Greater Houston
➢    Patra Brannon-Isaac, director of education at Kinder Foundation

National Organizations
➢    African American Development Officers (AADO), https://www.aadonetwork.com/
➢    Donors of Color Project, https://www.donorsofcolor.org/
➢    Association of Black Foundation Executives, https://www.abfe.org
➢    National Center for Black Philanthropy, https://www.ncfp.org/people/national-center-for-black-philanthropy/ 
International Organizations
➢    African Women's Development Fund (AWDF), https://awdf.org/african-philanthropy/
➢    The African Philanthropy Network (APN), https://africaphilanthropynetwork.org/
➢    Reunity™: The Pan-African Women's Philanthropy Network Summit, Pan African Women's Philanthropy Network Summit
Articles, Books, Other Organizations
➢    Greater Houston Community Foundation Giving Guide of Houston Black-led Organizations, https://www.ghcfgivingguide.org/
➢    "Addressing Black Philanthropy in Houston," The Forward Times, https://forwardtimes.com/addressing-black-philanthropy-in-houston-first-of-its-kind-event-inspires-connects-and-informs-black-philanthropic-donors-about-the-ins-and-outs-of-giving/
➢    Greater Houston Black Chamber, https://ghbcc.com/the-foundation-copy/
➢    "This Little-Known Fact About Black Giving Might Be Surprising," https://www.forbes.com/sites/maryannreid/2019/10/30/this-little-known-fact-about-black-giving-might-be-surprising/?sh=6c258aee3335
➢ "Four Black Women You Should Know About," https://www.forbes.com/sites/bonniechiu/2020/03/05/four-black-women-in-philanthropy-you-should-know-about/?sh=7047e66811fe
➢ Black United Fund of Texas, https://buftx.org/
➢ A giving circle in Charlotte, NC, https://new-philanthropists.org/
➢"Giving Tuesday: African-Americans Contributions," NewsOne, https://newsone.com/3838286/giving-tuesday-african-american-philanthropy/
➢"The Legacy of Black Giving," The Ford Foundation, https://www.fordfoundation.org/just-matters/equals-change-blog/posts/the-legacy-of-black-giving/
➢"Black Giving," The Washington Post, https://www.washingtonpost.com/business/2020/12/11/blacks-prioritize-philanthropy/?arc404=true
➢Black Philanthropy: Learning to Give, https://www.learningtogive.org/resources/black-philanthropy
Written By: Jackie Wickliffe